JOIN HARMONIOUS WAIL FOR A MUSICAL TOUR OF SCOTLAND!
APRIL 12-22, 2024
"Beyond the Borders" Tour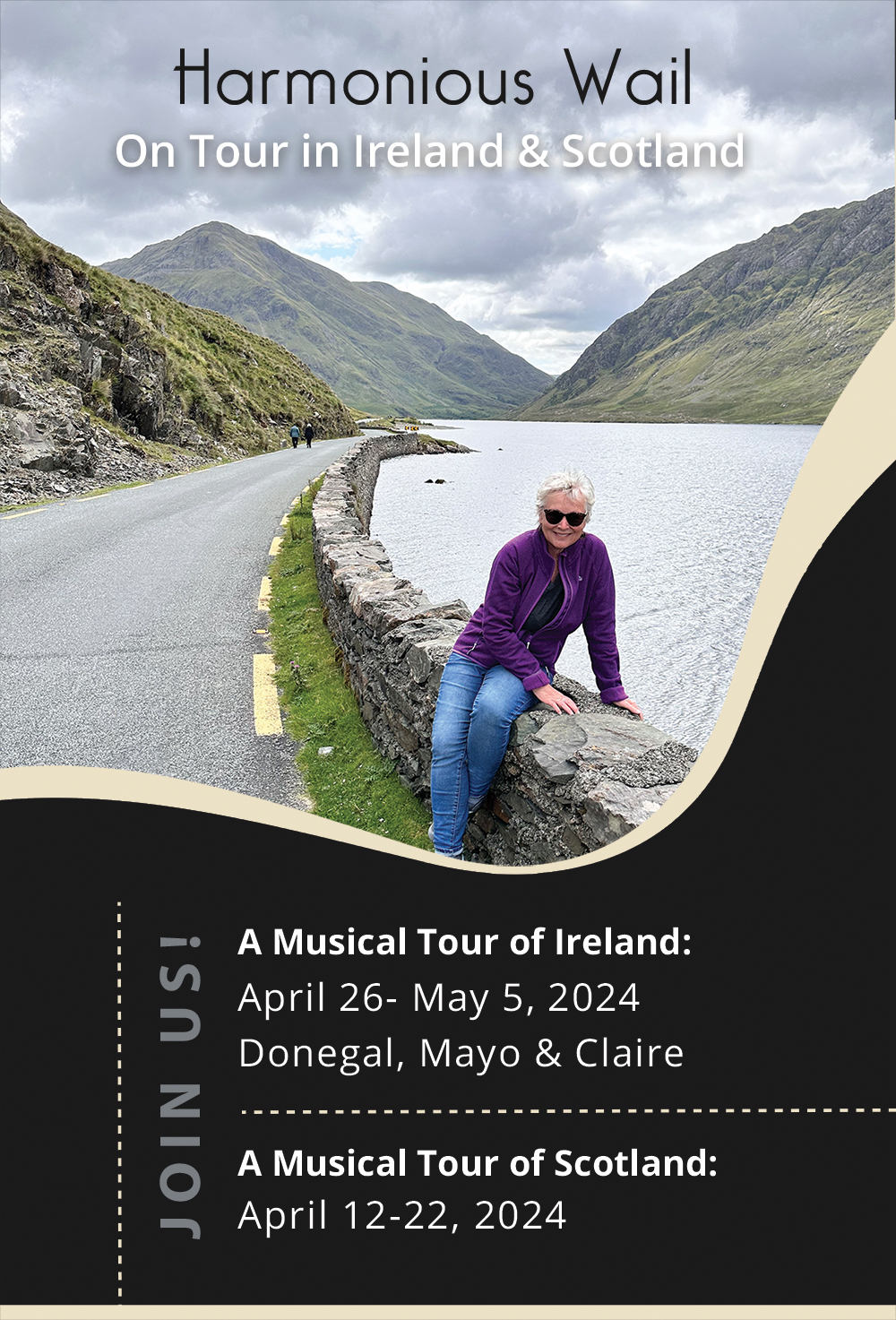 On this 11 day tour we'll explore the unrivalled, relaxed beauty of the Borders. Traveling from East to West through this lesser explored region of Scotland you'll experience everything you'd expect from an adventure across this bountiful country, and into England.
Beginning in Stirling, follow in the footsteps of Scotland's two great legendary warriors: William Wallace and Robert The Bruce and as we travel south to explore the sights and lands that these two men fought for.