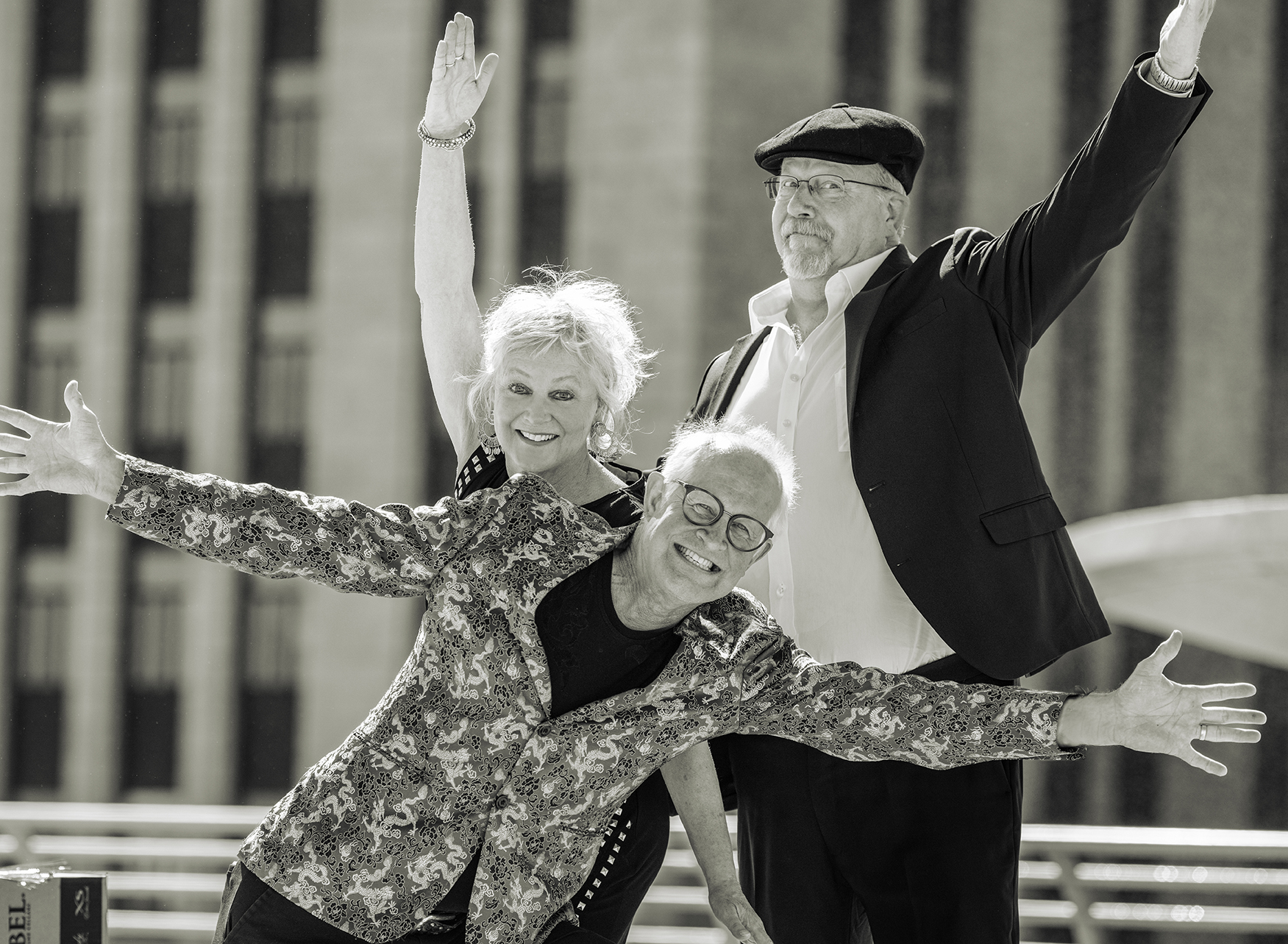 The members of Harmonious Wail are purveyors of Americana-infused Gypsy Jazz, who continue to take their listeners on a ride via the music of the Hot Club sounds of Parisian cafes, to the deepest blues of the Memphis Delta, to the heartfelt folk scenes across every-town-America. This harmonious clique are sublime entertainers, great educators, and lifters of spirits.
Harmonious Wail is a trio of multi-award winning musicians. Sims Delaney-Potthoff, a mandolin virtuoso, and vocalist, Maggie Delaney-Potthoff, vocalist extraordinaire, whose percussive instrument of choice is a cardboard box (but who can also rock almost any household object), and Pete Olig, a master bassist who dazzles and mesmerizes on both upright and electric 5-string bass.
These illustrious, yet humble artists vow that every performance is played from the heart and infused with a perfect balance of inspiration, emotion, wit and storytelling. The Wail celebrates 10 recordings in its 30+ years of existence and is currently kicking off its 4th decade releasing two new CDs simultaneously! One project showcases Harmonious Wail's original compositions, and the other is a collection of Gypsy Jazz standards recorded in collaboration with some the world's leading Gypsy Jazz All Stars.
As stewards of the Gypsy Jazz genre, they have established the Midwest Gypsy Swing Fest, held twice a year in Madison, Wisconsin. They also offer to take the fest on the road as a special concert package. They have mastered a plan on how to bring amazing Gypsy Jazz All Stars from around the world, and place them in front of concert audiences throughout the United States.
Their gracious approach to music and storytelling translates beautifully for any musical education outreach program. They are as illumined off stage as they are on. And their skills are tailored to fit groups of varying skill and age. Popular topics have included; "The Instrumentation of Gypsy Jazz," "How to Succeed in the Music Biz," and "Maggie's Method™: If You Can Speak You Can Sing."
Never a dull moment, the philanthropic trio has also established The Henry Mac Fund. The fund was created in March of 2015 in memory of Sims' and Maggie's son, Henry. Henry was a superb musician who will not be forgotten, as funds are awarded annually to a young, upcoming musician who is looking for support to move her/his musical career forward. These young musicians will continue to help make the world a better place through music. The funds are awarded every June at the Madison Area Music Association awards ceremony. (The MAMA's).
Not only a touring band, the ever-reaching Harmonious Wail has worked with National Public Radio, performing on multiple shows and even donating pertinent songs for NPR to use in annual fundraising campaigns. Their music has been placed in films, and they recently received the 2017 Musicnotes Outstanding Musical CareerAchievement Award.
For more information on upcoming releases, tour dates, and causes that are near and dear to the members, be sure to follow Harmonious Wail on Instagram, Twitter, Bandsintown and Facebook and add them to your playlists on Spotify.
For Booking info Please contact;
608-658-6988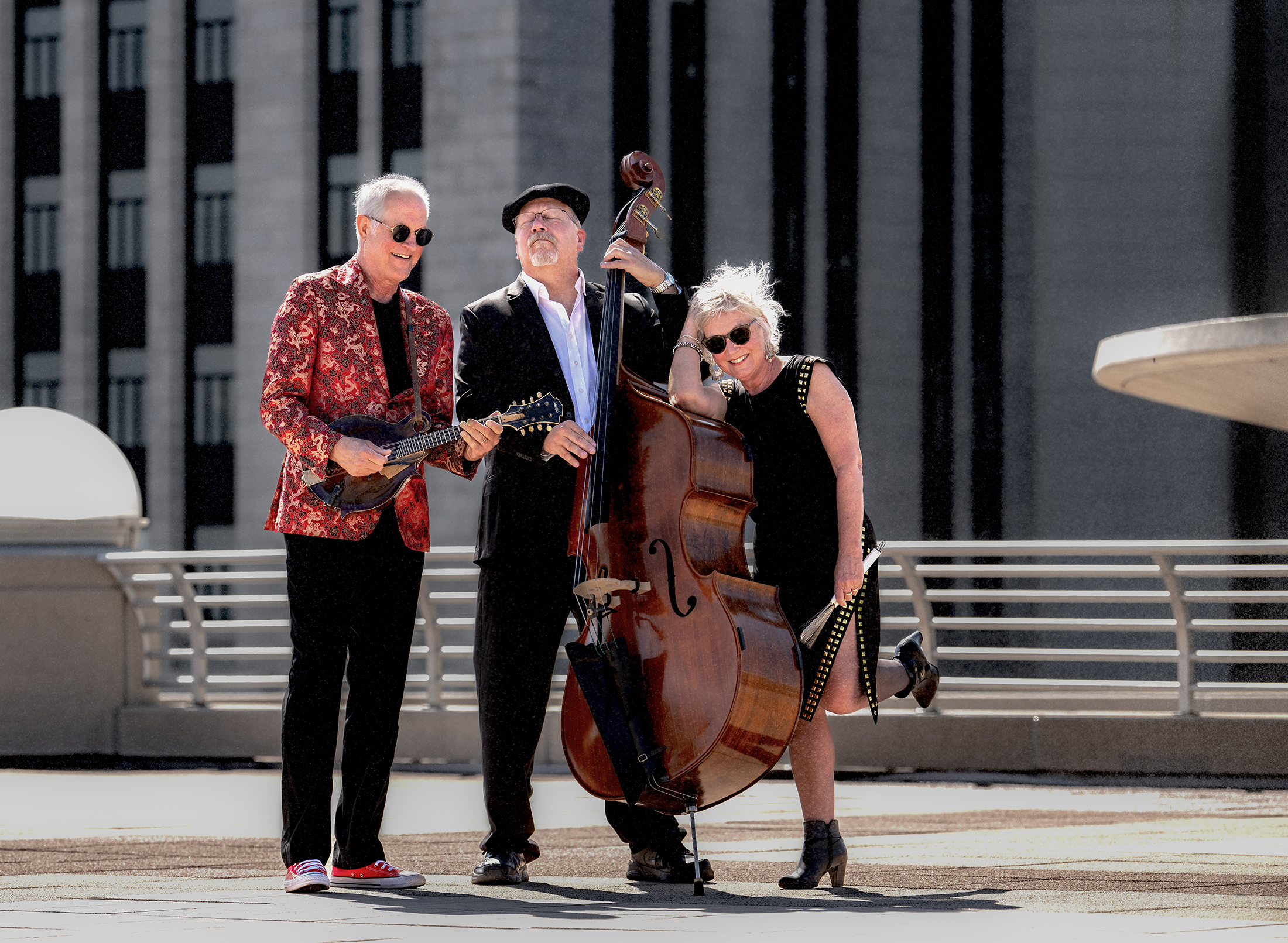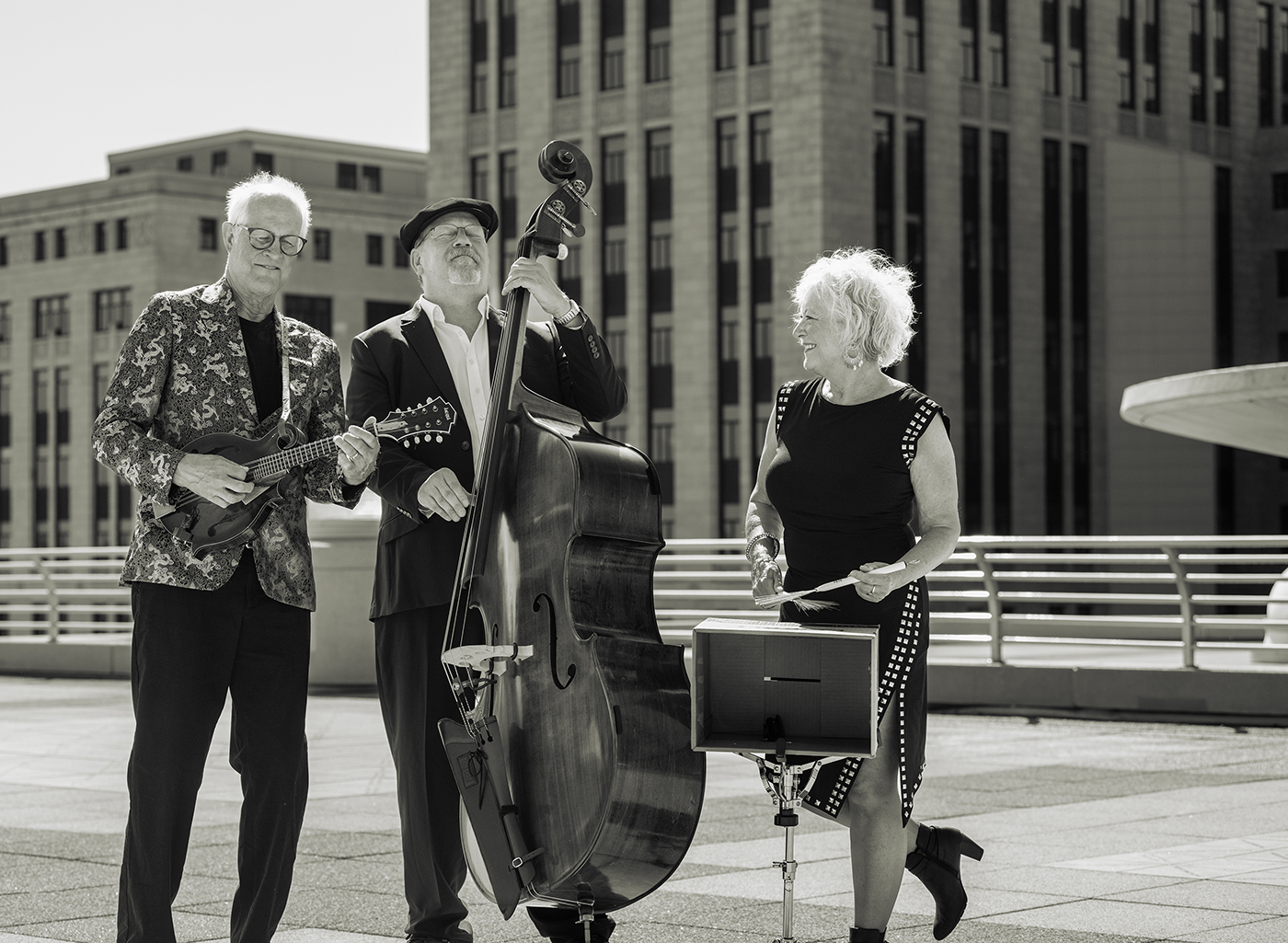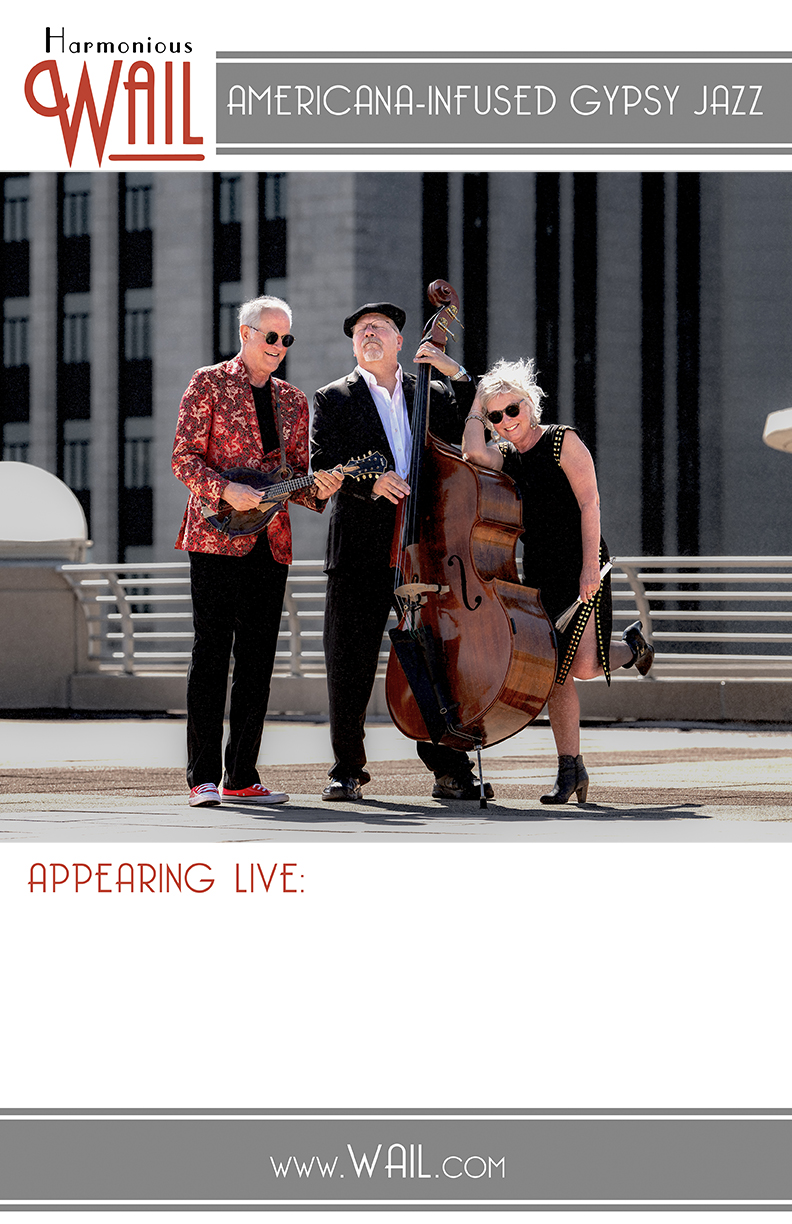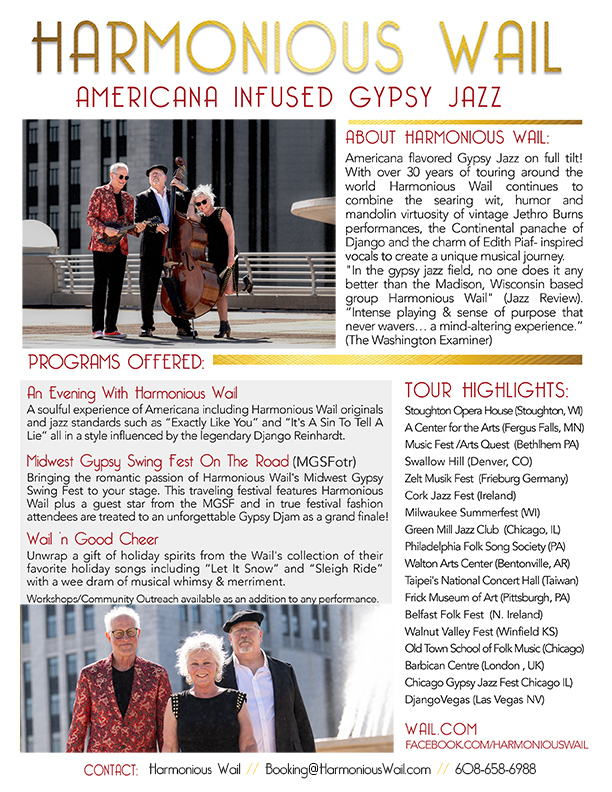 TECHNICAL RIDER
TECHNICAL RIDER – HARMONIOUS WAIL
Please contact Sims Delaney-Potthoff (608-658-6988 / sims@wail.com) for all non-technical questions.
This Rider is attached to and made a part of the Contract between Harmonious Wail and the purchaser of said services as defined on the face of the Contract in connection with the Artist's performance(s) at the venue described therein.
I. PRODUCTION AND STAGING REQUIREMENTS
LIGHTS
A competent lighting technician shall be provided. A general wash with specials focused on the mandolin, guitar, bass and vocals for solos is sufficient. However, appropriate creativity is appreciated and welcomed.
SOUND
A qualified/cooperative sound mixer (engineer) and a concert sound system of sufficient size, sophistication, and quality to deliver to all members of the audience an amplified blend of ARTIST'S music (including all instruments). The sound shall be free of distortion, feedback and extraneous noises consisting of the following:
Prefer the soundboard to be capable of three separate stage mixes. One can work if three cannot be provided.
Six (6) microphones stands. See stage sheet for specifics.
3 mics
1 vocal mics (Shure Beta 58's preferred)
2 instrument mics with (Shure Beta 57's, SM 81's or Neumann KM84's preferred)
Three (3) monitor speakers, each with a 15-inch speaker and a horn (e.g. Bag End 1202 highly preferred).
Three (3) channels of amplification for the monitor speakers. Each channel should provide at least 95 watts into 8 ohms (e.g. two Yamaha P2100's).
A minimum of two (2) outlets of AC power (120 volts, 15 amp circuits) must be available on stage for ARTIST'S electrical equipment. One located at mandolin and the other at the bass amp.
Sound Check: A sound check is mandatory and should be a minimum of one hour. A sound engineer shall be provided. The sound engineer must be available throughout the entire sound check and performance.
All equipment must be set up and in place prior to the Artist's arrival.
Minimum stage requirement: 20' x 12'.
One small side table with covering (to put the percussion instruments on).
*For Technical questions, contact Sims Delaney-Potthoff – (608) 658-6988, sims@wail.com
SOUND AND LIGHTING CHECK
Sound check should begin one (1) hour before the doors, provided all sound and lights are set and in place.
Presenter shall not open house until technical set-up and sound check has been completed. Artist shall complete sound check in ample time prior to doors opening, provided there are no technical problems
House lights will be dimmed two (2) minutes before curtain to facilitate audience seating. II. MERCHANDISE REQUIREMENTS:
One eight-foot table and two chairs in a mutually agreeable location to sell merchandise. Artist shall retain 100% of the proceeds from such sales, unless otherwise agreed.
III. HOSPITALITY
One large or two small dressing rooms with heat and air conditioning, with a clean rug and mirror. A Secure facility please.
Parking as close as possible to backstage entrance for Artist's van. Eight (8) complimentary tickets per show.
A light dinner, organic & local (not Applebee's or chain pizza) when possible but not necessarily vegetarian (incl. Entrée, vegetables, bread, dessert and drinks) for 4 people after sound check. Plenty of bottled water, hot tea with honey and lemon please. A cold 6-pack of a LOCAL ale, or Heineken is greatly appreciated.
IV. PUBLICITY
Artist is available for any media interviews with prior approval. Please provide Harmonious Wail with copies of all previews, write-ups, articles, and reviews relating to the Artist and this engagement in the local press.
V. TAXES
Purchaser shall pay, at it's sole expense, all taxes, fees, dues, levies and the like relating to the Performance and the sums payable to Artist shall be free of same. This shall not apply to any Federal or State income taxes imposed by law on Artist for performance performed within the US but shall apply to all forms of taxes including, without limitation, any business occupancy tax or any value added tax (VAT).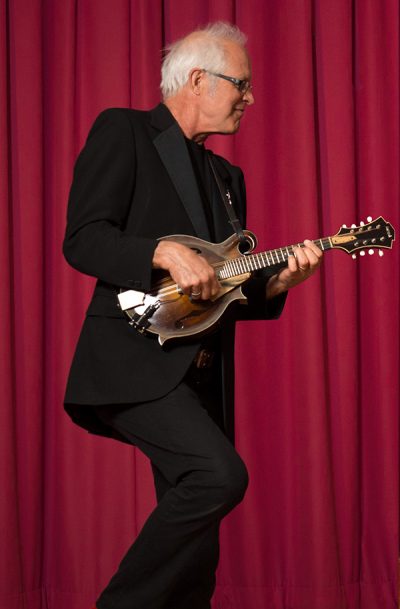 Sims Delaney-Potthoff
Mandolin, Vocals
Sims Delaney-Potthoff, Harmonious Wail's founder, leader and mandolinist , credits Jethro Burns with the band's unique, enticing style of mandolin-driven gypsy-jazz. Sims studied for seven years with Burns, the legendary jazz mandolinist, laying the foundation for Harmonious Wail's acoustic string sound. He furthered his studies with Matt Glaser at Boston's Berklee College of Music, honing his skills while immersing himself in the "gypsy" music of Django Reinhardt and Stephane Grappelli (Lester Young, Charlie Parker, Bireli Lagrene, Duane Allman, David Grisman, and Louis Armstrong are also on his list of musical heroes). Sims also plays a 1937 Gibson Tenor Guitar (tuned as an octave mandolin), sings, writes and arranges for the Wail. He founded the group in 1987.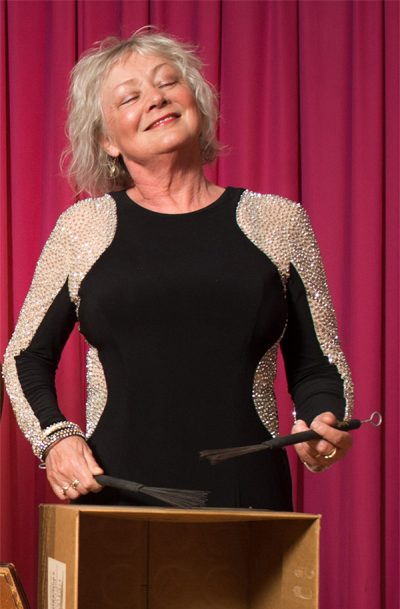 Maggie Delaney-Potthoff
Vocals, Percussion
Vocalist Maggie Delaney-Potthoff is a captivating performer. Equally at home scatting over a bebop tune, soaring on a solo, or blending with the Wail's tight vocal harmonies, she delivers both powerhouse tunes and ballads with confidence and ease. Her sensual, sinuous movements (a product of her background in dance and theatre) and her use of a cardboard box played with brushes as a drum add to the charm she exudes onstage.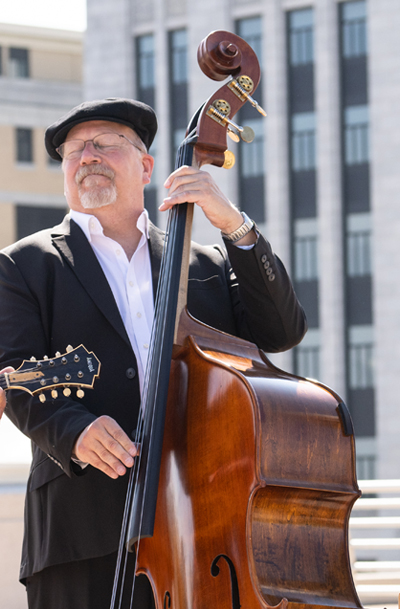 Pete Olig began his musical journey with piano lessons at age 6 and continued them through 8th grade.
At age 13, he taught himself to play acoustic guitar; at age 14, he took up the upright bass and cornet. Shortly after that, he was persuaded to learn electric bass, and played in his first group at age 15. Since then, he has done live and studio work, both with his regular bands and as a sideman, mainly as a bassist and vocalist, but occasionally playing other instruments. He has been on local and national television and has played bass on recordings that have received regular radio airplay.
Pete has played with numerous bands, doing a wide variety of musical styles over the past 48 years. Some of these bands have opened for the likes of Chubby Checker, John Waite, Otis Day, REO Speedwagon, Country Joe McDonald, Marcia Ball and many others. He plans to continue playing as long as he can, music junkie that he is.