HARMONIOUS WAIL IN CONCERT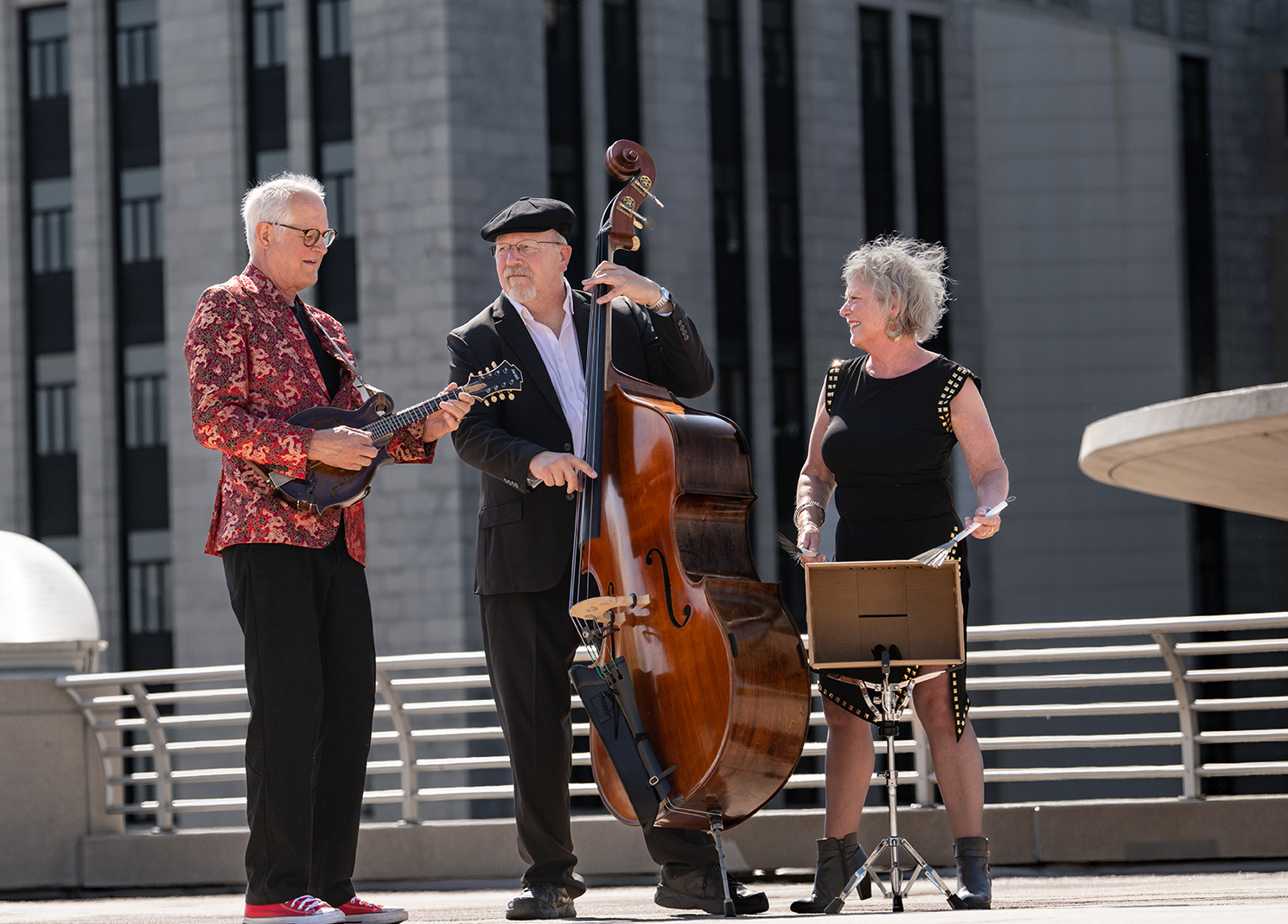 Harmonious Wail promises a night to remember.
This trio weaves their simple minded ponderings throughout the entire musical journey., enticing their audience into smiling, laughing and perhaps shedding a tear. Every note is played from a deeper place. Every word is sung from the very bottom of the heart.
There is no substitute for experience and Harmonious Wail takes us on a purely uplifting and moving experience, every time.
HW ORIGINALS:
"Things That Go" (Sims Delaney-Potthoff)
"I Like to Feel My Bones" (MaggieDelaney-Potthoff)
"Peace of Mind" (SimsDelaney-Potthoff)
"The Vegan Zombie's Lament" (HenryDelaney-Potthoff)
"Lagavulin Bay" (SimsDelaney-Potthoff)
"Bohemian Tango" (Maggie Delaney-Potthoff)
STANDARDS:
"Exactly Like You"
"St. Louis Blues"
"Aqua de Beber" (Sergio Mendez)
"Is You Is or I You Ain't My Baby"
"Home at Last" (Steely Dan)
"You Can Never Hold Back Spring" (Tom Waits)
"Jessica" (The Allman Brothers Band)
"Do You Know What it Means to Miss New Orleans"